Welcome on Kerioret Izella hamlet, our b&b in brittany.
Halway beetween the Pointe du raz and the Peninsula of Crozon
Are you looking for a user friendly guest house  to discover Brittany ?
Whether for a simple break or for a longer stay, You've find the rifht place!
We have made hosting in b&b our main activity, and we'll be quite available to advise you, during your stay with us.
Take the time to browse this website to better prepare your stay in brittany.
Our three bedrooms are upstairs.
All of our B&B ground floor is shared beetween our guest.
It composed of a living room and a dining room, and a kitchen available for your meals.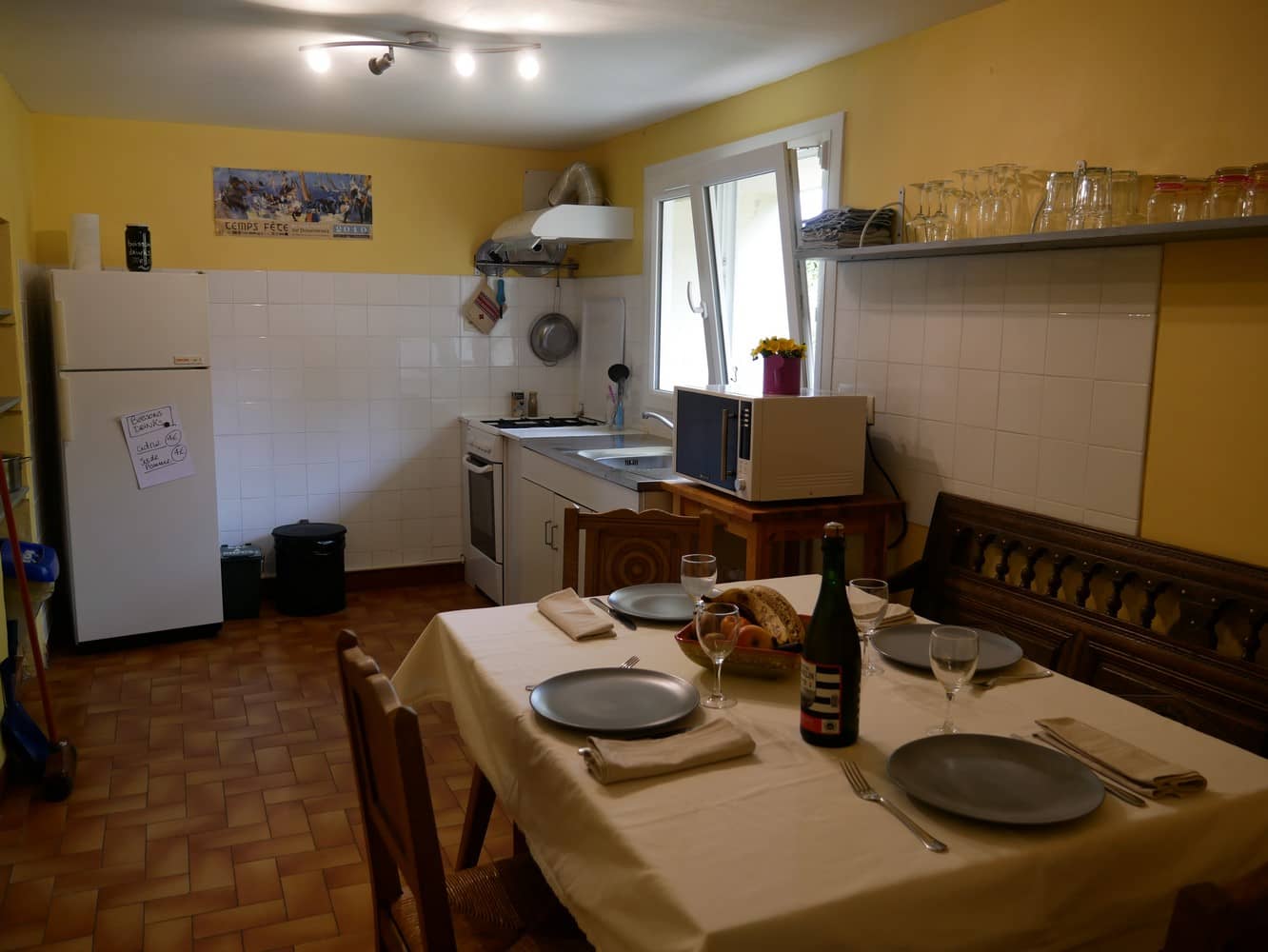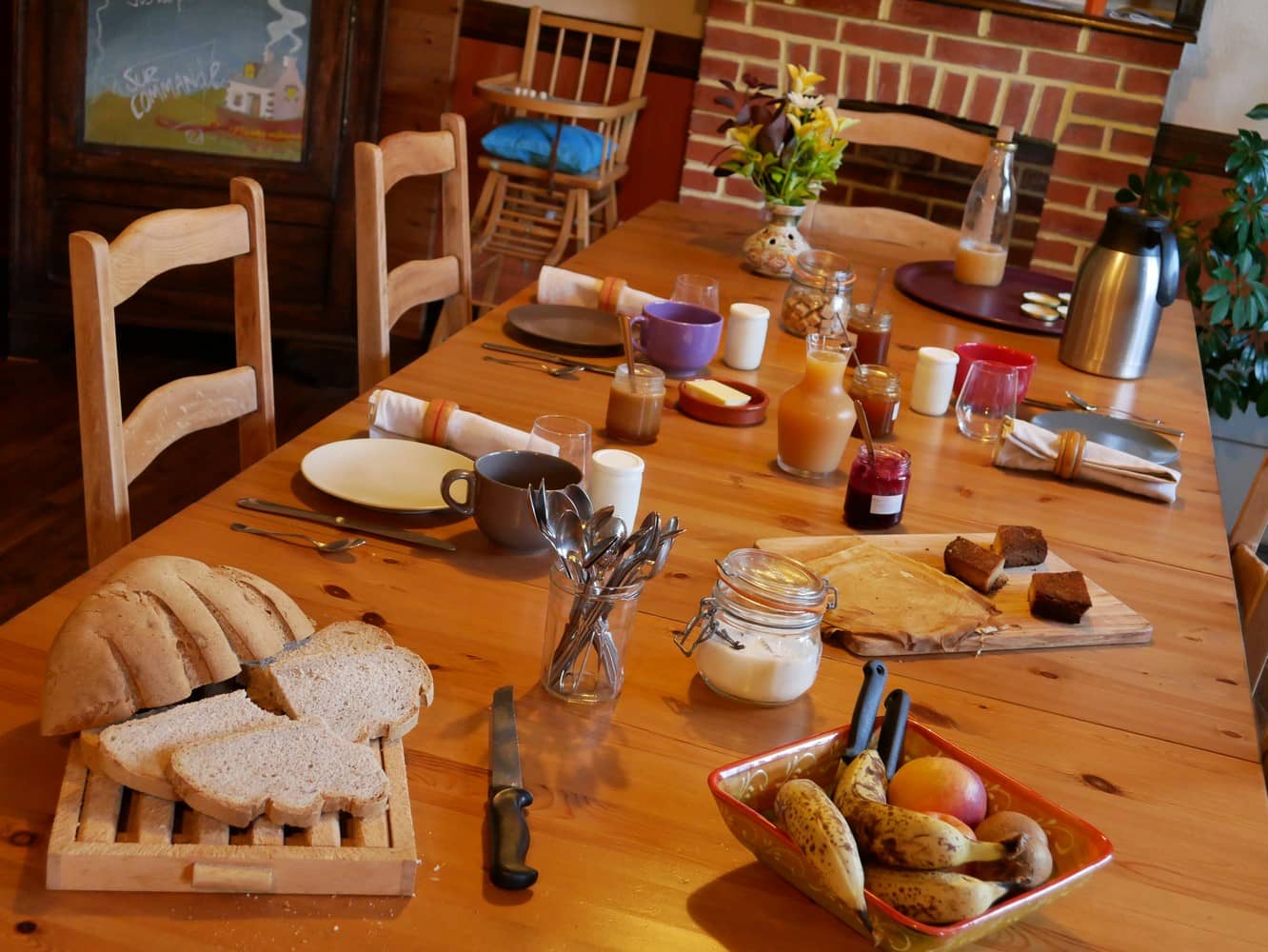 Every morning, we offer for breakfast: breton cakes and crepes, bread and different jams, yogurt and apple juce.
Everything is homemade, and the fruits of the jams come from the garden.
We will be there each morning during the breakfast and you can take advantage of all our good advices to discover our beautiful region.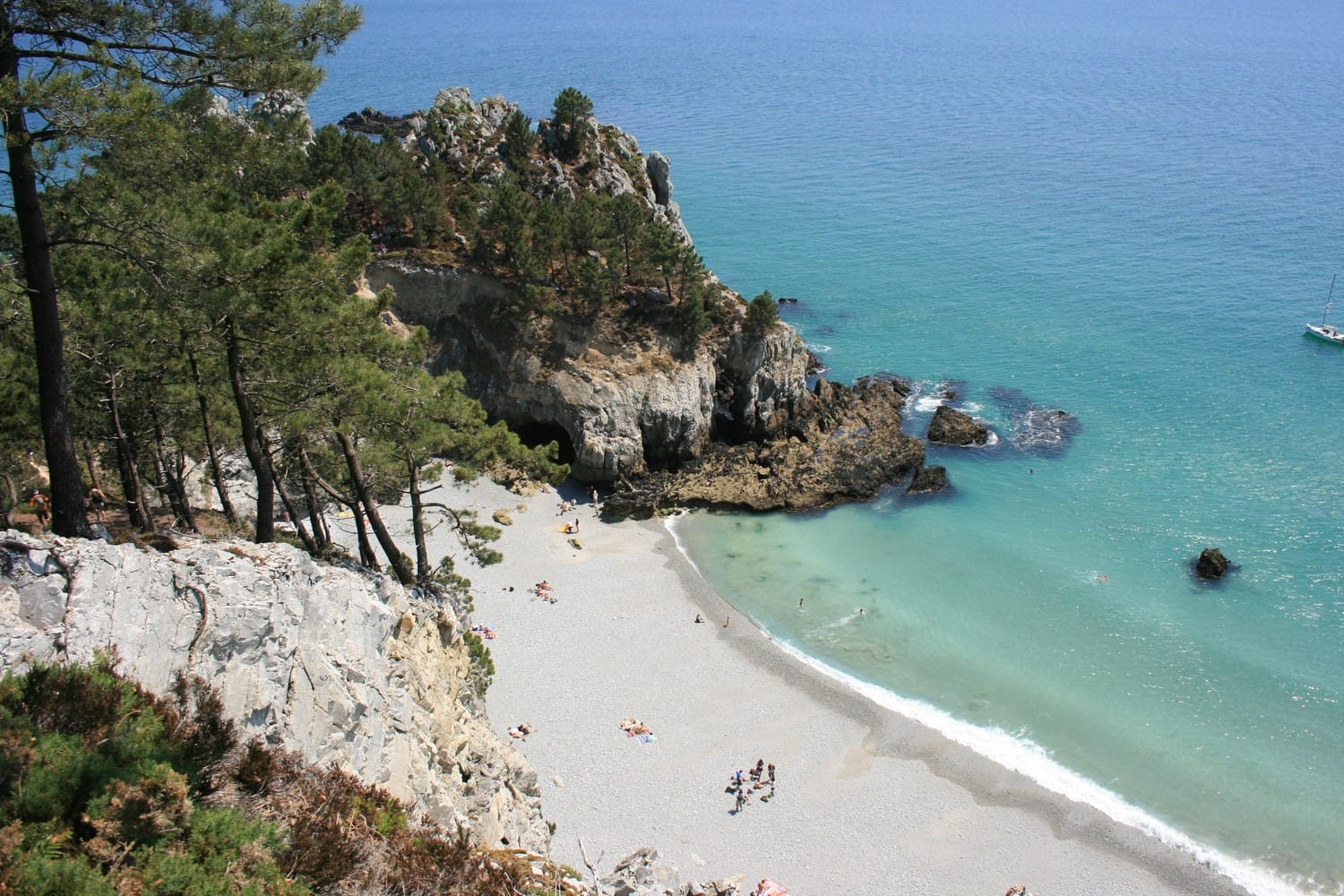 This house belongs to our family for many generations.
We earn a living with our b&b.
Our lifestyle choice it's do it yourself ! Whether for the breakfast that we propose in the morning, or for our organic vegetable garden.
Anthony, Carine et Elliot